With less than 20 days to go, the countdown to Friends of Search 2022 is on!
Speaking of counting down…
Want to know which keynotes Friends of Search's founder Eduard Blacquière and crew member Martijn Beumer are looking forward to the most? Check out their top picks below.
With speakers like these (and more!), we can hardly wait 'till June 14 and 15!
See you there!
Tickets
Eduard's top picks of must-see SEO speakers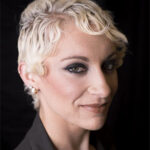 Lily Ray
Lily Ray is the Sr. Director, SEO & Head of Organic Research at Amsive Digital, where she provides strategic leadership for the agency's SEO client programs. Born into a family of software engineers, web developers, and technical writers, Lily brings a strong technical background, performance-driven habits, and forward-thinking creativity to all programs she oversees. Lily began her SEO career in 2010 in a fast-paced start-up environment and moved quickly into the agency world, where she helped grow and establish an award-winning SEO department that delivered high-impact work for a fast-growing list of notable clients, including Fortune 500 companies. Lily has worked across a variety of verticals with a focus on retail, e-commerce, b2b, and CPG sites. She loves diving into algorithm updates, assessing quality issues, and solving technical SEO mysteries.
"With her in-depth research Lily has been well known to bring clarity to relatively unknown SEO aspects like E-A-T and algorithm updates. You'll learn to apply this to your business."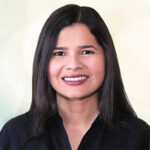 Aleyda Solis
Aleyda Solis is an SEO consultant and founder of Orainti, speaker and author, who also offers SEO tips in the Crawling Mondays video series, the latest resources in SEO in the #SEOFOMO newsletter, and Free SEO Learning Roadmap in LearningSEO.io. She's also co-founder of Remoters.net, a remote work hub, featuring a free remote job board, tools, guides, and more to empower remote work.
"There's probably nobody else who shares more SEO knowledge, templates and insights than Aleyda. You'll walk away with a ton of actionable insights."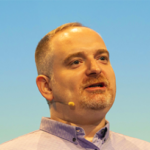 Barry Adams
Barry Adams has been building and ranking websites since 1998. Through his Polemic Digital consultancy business, he focuses on technical SEO and specialised services for news publishers. Barry counts some of the world's biggest media brands among his clients including FOX, News UK, The Guardian, Future Publishing, and TNW. He is a regular speaker at conferences and events, delivers annual guest lectures for local universities, and writes an irregular newsletter on seoforgooglenews.com.
"With Barry you can be sure that you will get an honest and in-depth presentation, with lots of take-aways to implement."
Martijn's top picks of must-see PPC speakers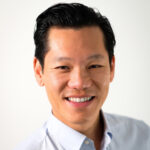 Rodney Ip
Rodney Ip is a Global Product Lead at Google, responsible for driving product strategy of the latest innovations in Google Ads. He has been in the digital ads industry for over 15 years, 8 of which have been at Google. He is also part of Google for Nonprofits, a program where Googlers consult with nonprofit organizations to maximize the value of their digital strategies.
"Google's Global Product Lead working on Performance Max campaigns. Possibly one of the biggest changes in running campaigns in Google Ads. If you're in Google Search Advertising you must have seen this presentation to understand what Google thinks you should adopt in the near future."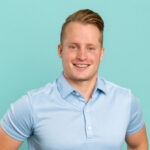 Andrew Lolk
Andrew is the founder of SavvyRevenue: an agency focused on scaling Paid Search for B2C eCommerce stores across Europe. They manage Paid Search for some of largest D2C brand and retail eCommerce stores or provide sparring to in-house teams.
"Our core opinion on PPC is that automation should drive everything at scale, and you need to understand and solve the business problem, not solely the PPC challenges, to scale successfully.
We focus on the European market, and are headquartered in Denmark."
"Andrew will talk about his experiences on Performance Max campaigns. After this session you will be inspired on how to handle and test this new campaign type yourself."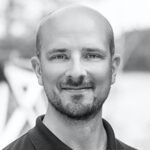 Simo Ahava
Simo Ahava is a recognized expert on customizing web analytics and tag management solutions to improve the entire "life cycle" of data collection, processing, and reporting. His main areas of expertise lie with Google Analytics and Google Tag Manager, and Google has appointed him as a Google Developer Expert in these fields. He is especially interested in communication structures within organizations, as he firmly believes that communication breakdowns are the underlying cause to practically all data-related problems.
Simo is particularly invested in demystifying analytics development work, and his main focus is on increasing awareness, skills, and critical thinking around data and development.
Simo is a partner and co-founder at 8-bit-sheep, a digital services boutique. He's also co-founder (together with Mari Ahava) of Simmer, an online learning platform for technical marketers.
Among other things, Simo writes a popular blog on all things Google Analytics and Google Tag Manager development at www.simoahava.com. An experienced speaker and prolific blogger, Simo can be seen and heard in conferences, product forums, support communities, and developer meet-ups alike.
"I've been following Simo for years on data analytics and web tracking. He will talk about the new holy grail in web tracking called 'server-side tracking' and tell you if this will solve all your GDPR and cookie challenges."