Have you been waiting on the edge of your seat for us to start rolling out the line-up of speakers? We're thrilled to announce the first 7 extraordinary speakers that will be taking the Friends of Search stage in Amsterdam this June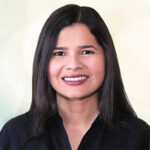 Aleyda Solis
Aleyda Solis is an SEO consultant at and founder of Orainti, as well as a speaker and author, who also offers SEO tips in the Crawling Mondays video series, the latest resources in SEO in the #SEOFOMO newsletter, and Free SEO Learning Roadmap in LearningSEO.io. She's also co-founder of Remoters.net, a remote work hub, featuring a free remote job board, tools, guides, and more to empower remote work.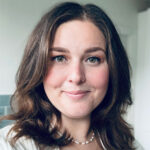 Annelies Schreuder-Hoogveld
Annelies is an experienced SEO professional with a love for tech SEO. Her technical know-how was developed in consultancy, where she gained experience at many of the Netherlands' biggest companies. She currently works at bol.com, a well-known online retailer in the Benelux. After being a tech SEO specialist, she became the product owner of a team of developers focussing solely on building solutions for SEO within bol.com. She likes to think outside the box and build solutions that work on scale. She also loves to share her knowledge on SEO within and outside of bol.com.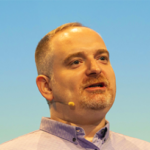 Barry Adams
Barry Adams has been building and ranking websites since 1998. Through his Polemic Digital consultancy business, he focuses on technical SEO and specialised services for news publishers. Barry counts some of the world's biggest media brands among his clients including FOX, News UK, The Guardian, Future Publishing, and TNW. He is a regular speaker at conferences and events, delivers annual guest lectures for local universities, and writes an irregular newsletter on seoforgooglenews.com.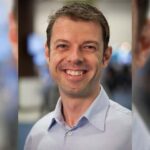 Frederick Vallaeys
Frederick (Fred) Vallaeys is a Silicon Valley entrepreneur, author and leading influencer in pay-per-click search marketing. One of Google's first 500 employees, he helped pioneer PPC marketing as the company's first AdWords Evangelist. Today he serves as Co-Founding CEO of Optmyzr, a leading and award-winning PPC management software system. A sought-after industry thought leader, he contributes to leading marketing publications and conferences, and is routinely called upon by journalists, writers and podcasters for his industry insight and vision.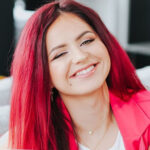 Kristina Azarenko
Kristina is the founder of MarketingSyrup Digital Inc., an SEO consultancy providing high-impact SEO consulting for medium to large-sized B2C companies that are ready to scale using SEO. Kristina was named one of the 13 women shaping the SEO industry. She is also an expert contributor at Search Engine Journal, Search Engine Land, SEMrush, HotJar as well as a speaker at Google Search Central Live Conference, Women in Tech SEO Festival, BrightonSEO eCommerce Summit, and other marketing events. Kristina also provides in-depth SEO training through her SEO Challenge Course which has helped 150+ graduates understand SEO properly and gain confidence in this field.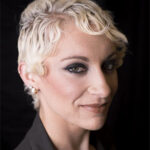 Lily Ray
Lily Ray is the Sr. Director, SEO & Head of Organic Research at Amsive Digital, where she provides strategic leadership for the agency's SEO client programs. Born into a family of software engineers, web developers, and technical writers, Lily brings a strong technical background, performance-driven habits, and forward-thinking creativity to all programs she oversees. Lily began her SEO career in 2010 in a fast-paced start-up environment and moved quickly into the agency world, where she helped grow and establish an award-winning SEO department that delivered high-impact work for a fast-growing list of notable clients, including Fortune 500 companies. Lily has worked across a variety of verticals with a focus on retail, e-commerce, b2b, and CPG sites. She loves diving into algorithm updates, assessing quality issues, and solving technical SEO mysteries.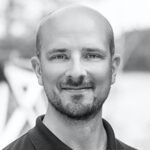 Simo Ahava
Simo Ahava is a recognized expert on customizing web analytics and tag management solutions to improve the entire "life cycle" of data collection, processing, and reporting. His main areas of expertise lie with Google Analytics and Google Tag Manager, and Google has appointed him as a Google Developer Expert in these fields. He is especially interested in communication structures within organizations, as he firmly believes that communication breakdowns are the underlying cause to practically all data-related problems. Simo is particularly invested in demystifying analytics development work, and his main focus is on increasing awareness, skills, and critical thinking around data and development.Simo is a partner and co-founder at 8-bit-sheep, a digital services boutique. He's also co-founder (together with Mari Ahava) of Simmer, an online learning platform for technical marketers.Among other things, Simo writes a popular blog on all things Google Analytics and Google Tag Manager development at www.simoahava.com. As an experienced speaker and prolific blogger, Simo can be seen and heard in conferences, product forums, support communities, and developer meetups alike.
Check out all speakers on this page.